M80 has an in-house wood shop with experienced carpenters designed to provide custom carpentry.  We have completed various project from customized kitchens cabinets, bars, shelves and displays, entertainment centers and a full customized design center.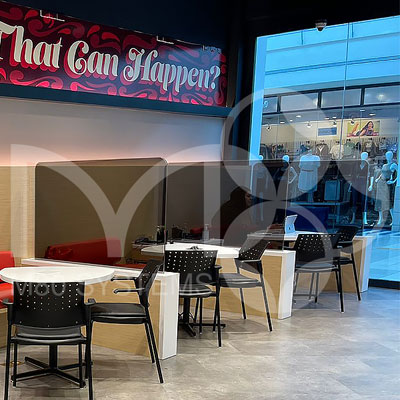 M80 provides custom fabricated Counter Tops, Seating and Reception Tables for Docomo Pacific's New Micronesia Mall location.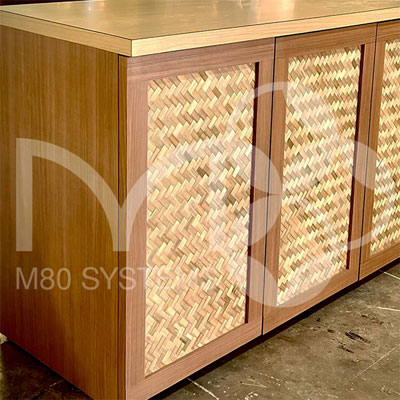 It was our pleasure to assist Ms. Jasmin Flores- Cantrall manifest and Make her Numa'lo Space a Reality. Our team fabricated and installed custom a Front Desk, Cabinetry, Display Table, Division Wall and Shelving. We absolutely love the aesthetics and vibe of this retail space.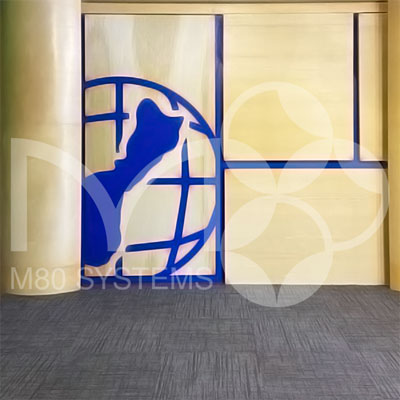 One of our favorite Custom Carpentry project highlights is fully executing this Studio Set from design, to fabrication, to installation.
This beautiful set features a movable stage, main set wall, and news desk. P.S. we also installed the on-set carpet tiles.