M80 represents one of the largest flooring manufacturers in the world, Shaw Contract. Flooring solutions include Carpet Tiles, Broadloom Carpets, Area Rugs, Luxury Vinyl Tiles, Engineered Vinyl Tiles and more.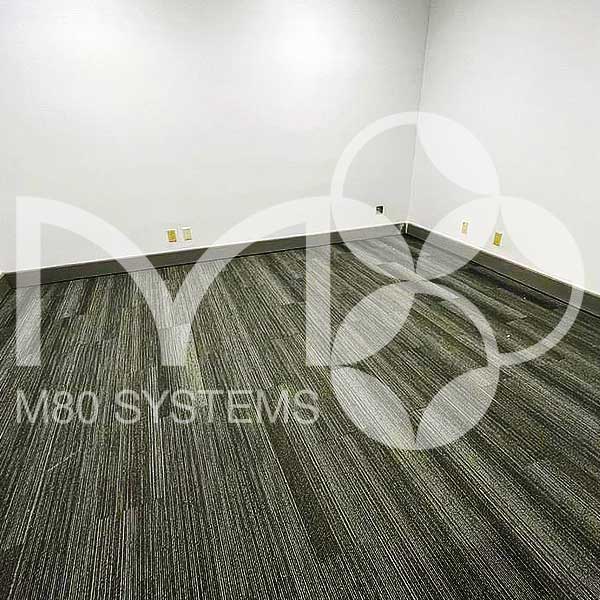 Product feature: Shaw Color at Work Collection, Saturate Tile, Color: Charcoal.
Color at Work II is a system of colors and visuals designed to create collaborative zones within the spaces where we work, learn, heal and play. Saturate Tile subtly mixes and merges on the floor in neutrals and color.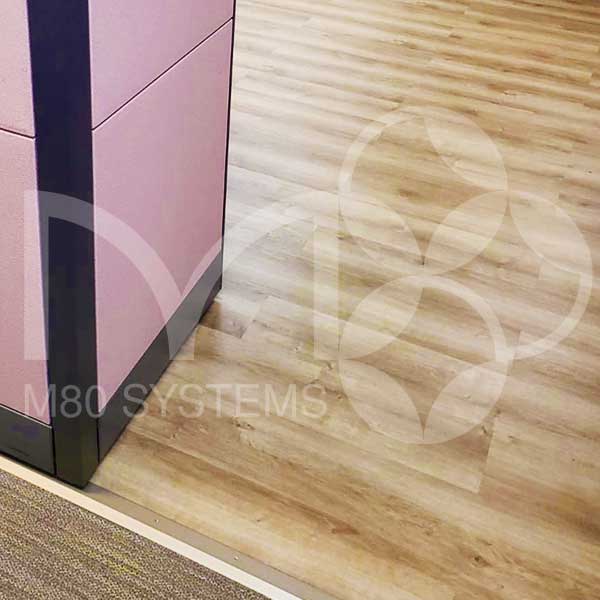 Product feature: Shaw Engineered Vinyl Title (EVT). Respite Collection, Color: Path. Respite delivers the beauty of natural wood with the COREtec construction performance that is faster to install and waterproof and reduces sound transmission.
Product feature: Shaw Carpet Tile. View Collection, Field Tile, Color: Place.
View Collection: Positive and negative spaces take organic shape. Bold, energetic lines form optical texture in tile and broadloom. your vantage point changes everything.
This selection was chosen to add warmth as well as compliment space furniture and fixtures.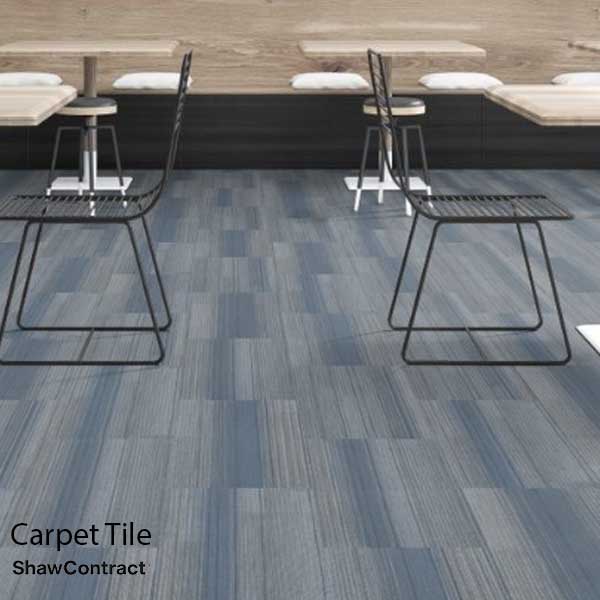 Shaw Contract provides flooring that delivers a purposeful blend of design elements, materiality, sustainability, and performance. Shaw products provide the foundation for spaces where people work, learn, heal, gather, and rest.